Test: 8 Questions Every CEO Must Answer
How digital is your company? Take this test to find out.
09 June 2017
Digital Transformation is reshaping every industry. And there is not a single CEO who is not losing sleep over keeping up with this change.
Here's a simple test devised by Lean Apps to determine a company's digital maturity. Answer these eight questions to diagnose the gaps that you need to fill to digitally transform yourself.

(Note down the options that resonate best with your business. And keep your answers handy to calculate your score in the end.)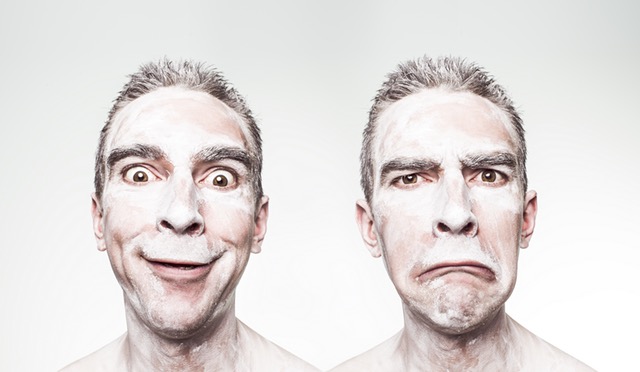 Is innovation part of your company culture?

We have dedicated resources to implement structured cycles of innovation.
We have regular meetings to discuss innovation but not enough resources to implement it.
Anyone is free to come up with ideas of innovation and if they are good, we sometimes implement them.
We don't have time and resources for innovation.

Does your business strategy sound something like this?

We have a clear vision with a compelling value proposition. We depend on data to make decisions, decipher demands and analyse competition.
Every department has its own strategy. And all our strategies include an action plan on how to overcome the challenges we face.
Our strategy is to primarily achieve our financial goals.
We may not have a written strategy but we know what we want.

What kind of company structure do you have?

We have small, cross-functional teams dedicated towards achieving strategic goals.
We have some teams that are traditional and some that are very entrepreneurial, both in their goals and behaviour.
We have standard departments such as IT, HR, Marketing and Finance that operate independently and follow a corporate strategy.
We have a hierarchical structure with a top-down decision making process.

Are you agile?

We anticipate the need for change and adapt quickly.
We react when necessary to cope up with change.
We find it hard to change our methods.
We don't need to change.

How accessible and scalable are your processes?

We have iterative processes that can be adapted based on our learnings and existing demands. These processes are managed on a digital platform allowing scalability across the company and external supply chains.
Our managers have created dynamic processes that allow them to control high quality delivery.
We do have set processes, but they are reviewed once in a while and are usually used to reduce risk.
We don't enforce any processes in our company.

How do you hone the skills of your employees?

We have the best programs to impart knowledge and education to our employees so that they can excel in their respective fields.
We encourage our employees to participate in workshops and trainings, but they may not necessarily help them achieve mastery in their respective fields.
We do offer trainings when a person starts a new job.
We believe in learning by doing.

Do you use any innovation management tools or techniques in your company?

We use a data-driven, collaborative approach to meet strategic challenges. Innovation management tools are used rampantly across the company.
We have some teams that use innovation management tools, but they are not applicable across the entire company
We have an idea jar and whenever someone has a bright idea, he/she puts it in there. It's not regularly checked.
We don't have any kind of structure to collect new ideas.

Do you use data to improve your customer journey?

We depend on data to test our assumptions and value propositions. Our decisions are backed by evidence/data that helps us engage with our customers more closely.
We engage with customers on a variety of social media platforms, but this data is rarely dissected to drive any strategic actions.
We are trying to be more active on digital platforms that touch our customers' journeys.
We don't use data to make decisions.
Option a carries 10 points
Option b carries 6 points
Option c carries 4 points
Option d carries 2 points
If your score is a perfect 80, then you are probably already leading change in your industry.
If your score falls anywhere between 48 and 80, then you are on your way to becoming a Digital Master: A winning organisation that attains competitive advantage by building both digital and leadership excellence.
If your score falls between 32 and 48, then you are a Digital Survivor: An organisation that strives to adapt to the transformation happening in its industry, but is unable to lead it. Typically such an organisation leaves its digital transformation in the hands of IT and Marketing departments. 
If your score falls between 16 and 32, then you are a Digital Beginner: An organisation that has basic digital capabilities and lags behind its competitors at multiple levels. Shrinking revenues is its first sign of obsolescence.
If your score is a measly 16, then you are a Digital Disaster: An organisation that has no digital capabilities and is accelerating toward obsolescence.